Plone Hosting: High-Availability Dedicated Servers
Enfold Systems provides a Plone hosting environment built exclusively for mission-critical websites. We partner with iland Internet Solutions to provide virtualized dedicated servers for a robust, scalable and "best-of breed" Plone hosting solution for our clients.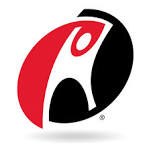 Enfold has joined the Rackspace® Partner Network to provide clients with the most secure, state of the art hosting solutions available. Rackspace manages the server environment and Enfold manages the operating system environment that integrates with the Plone application.
Rackspace delivers enterprise-level hosting services to businesses of all sizes and kinds around the world. With over 205,000 customers, Rackspace integrates the industry's best technologies for each customers' specific need and delivers it as a service.
More than ever organizations are doing more with less. Our Rackspace partnerships allow us to provide current and prospective customers with managed, cloud hosting solutions that fit their business, performance, security, flexibility, scalability and budgetary needs.
Physical Security
Keycard protocols, biometric scanning protocols and around-the-clock interior and exterior surveillance monitor access to every one of our data centers.
Only authorized data center personnel are granted access credentials to our data centers. No one else can enter the production area of the datacenter without prior clearance and an appropriate escort.
Precision Environment
Every data centers' HVAC (Heating Ventilation Air Conditioning) system is N+1 redundant. This ensures that a duplicate system immediately comes online should there be an HVAC system failure.
Advanced fire suppression systems are designed to stop fires from spreading in the unlikely event one should occur.
Conditioned Power
Should a total utility power outage ever occur, all of our data centers' power systems are designed to run uninterrupted, with every server receiving conditioned UPS (Uninterruptible Power Supply) power.
If an extended utility power outage occurs, routinely tested, on-site diesel generators can run indefinitely.
Core Routing Equipment
Only fully redundant, enterprise-class routing equipment is used in Rackspace data centers.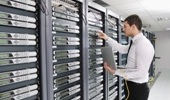 ---
Plone Hosting with Application Support
As an available option, have guaranteed response from a professional support team highly experienced with Plone, Zope and Python. Our Application Support services combine with your hosted system to create a worry free Plone CMS. Learn more about our Service Level Agreements or request a quote for a bundled discount.